🗞 💜 HOT NEW RELEASE! 🗞 💜
THE NEWSPAPER NANNY by Maren Moore is LIVE!
#1ClickHere
When I stumbled across my dream job in the classified section of my newspaper, I knew it had to be too good to be true.
Turns out it was.
Becoming the nanny for the grumpiest hockey coach in the NHL was more like a nightmare.
Liam Cartright was infuriating, stubborn, and impossible. Oh, and he happened to be my new boss.
I should have signed my resignation with a giant kiss my ass the moment he opened his mouth, but I couldn't.
I fell for his little girls before I realized it was happening, and my resolve began to weaken.
Our roles were clearly drawn out.
He was the boss, and I was the nanny.
But then we crossed a line.
I wouldn't lose my job over a chiseled jawline and a few stolen kisses.
I couldn't. Not when so much was at stake.
But Liam was the one who made the rule book, and I had no choice but to play by his rules.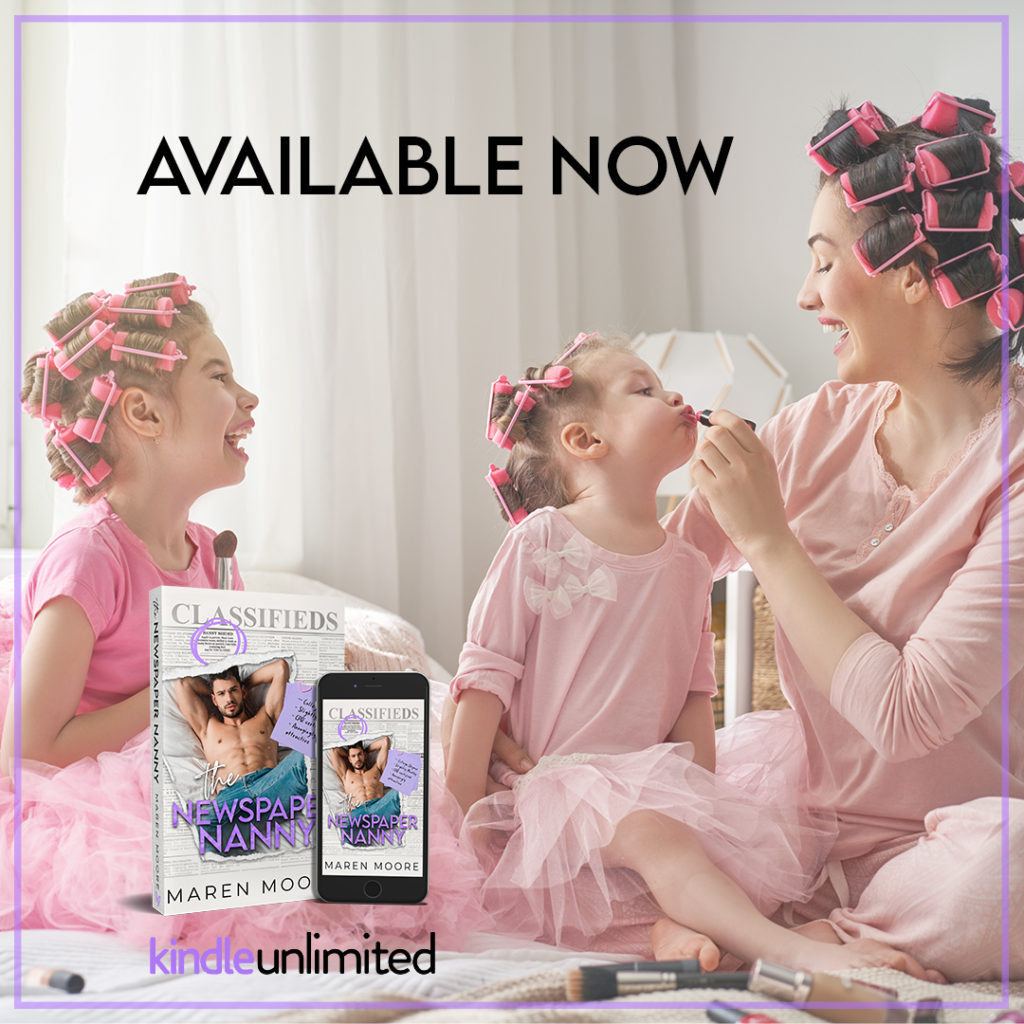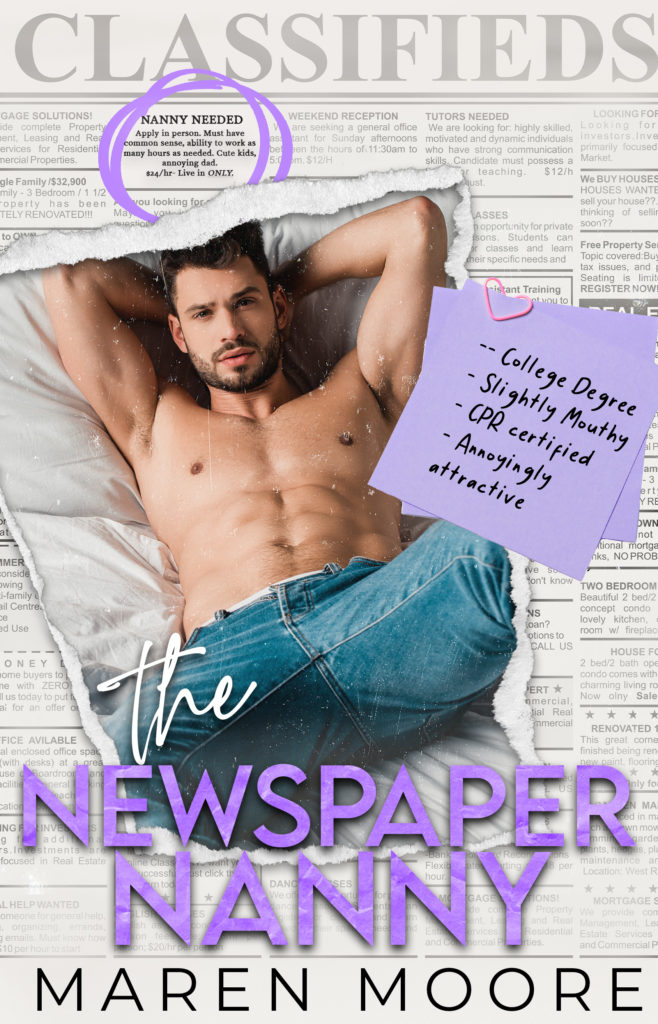 Sunny Shelly's Review: 4 Stars
I adored The Newspaper Nanny! Single dad Liam is a former hockey pro, now coaching a pro team himself. His two little girls are his world, but with all the traveling in his schedule, he needs a nanny to stay home with Ari and Kennedy. Enter Juliet: She's had a string of bad luck, and needs a better job than working in a crappy diner to keep her Nana in the seniors home where she's been living.

Liam and Juliet have the funniest meet-cute when she almost breaks his nose at the diner. Then when she arrives for the nanny interview — they are both shocked to see one another! It was meant to be! There's an undeniable attraction between them, and though they try to fight it, they ultimately give in. But when their secret relationship becomes the hockey team's newest scandal, Liam has to choose between his personal life and his professional career.

Although the storyline was predictable, I so enjoyed Liam and Juliet's journey. Ari and Kennedy were scene-stealers, and they really complemented the adults in this story rather than being child props for the sake of just having a child involved in the story. And oh, how I loved Nana and her crew of Golden Girls! I could so vividly imagine those little old ladies drooling over the hot hockey hunks during the calendar shoot!

The Newspaper Nanny was an absolute delight! I received an advanced copy and voluntarily left a review.
AUTHOR LINKS
Facebook | Reader Group | Instagram | Goodreads | Amazon