TRISTAN
Samantha Lind
Release Date: April 17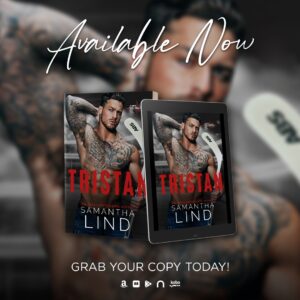 I was a forever-bachelor kind of guy.
I never planned on settling down.
I never wanted a family of my own.
Until a phone call came, the one woman I'd secretly loved my entire life needed my help.
I went from bars and hook-ups to late nights on the couch.
When her daughter is born, I find myself captivated by both of them, and falling deeper in love.
What happened to my forever-bachelor life, and is that the life I want?
Grab Your Copy!
https://books2read.com/Shockwaves3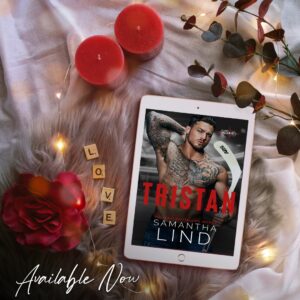 Sunny Shelly's Review: 4 Stars
While somewhat predictable, Tristan was a super cute best friend's sister/roommate/fake marriage romance. It's low drama, zero angst, and full of steam and sweetness as playboy Tristan falls for his best friend's little sister while giving Kendra a place to recover after she's had a domestic violence (off-page) situation with her ex.
Both Tristan and Kendra have always had feelings for each other, but neither of them ever acted on them. Once she's living as his roommate, it's not long before they give in to those temptations. They start out as a friends-with-benefits fling since their relationship has an expiration date, but it's clear they both want more.
I enjoyed the arc of Tristan's character. The guy we meet 0n Page 1 who gets a phone call that Kendra has been hurt is not the same guy who steps up to be a dad to another man's child at the end of this book. It's sweet, it's moving, and maybe not being able to have Kendra is the reason why Tristan never settled down before he had a chance with her.
I received an advanced copy and voluntarily left a review.
Meet Samantha Lind:
Samantha Lind is a USA TODAY Bestselling contemporary romance author. When she's not dreaming up new stories, she can often be found with her family, traveling, reading, watching her boys on the ice, or watching her favorite professional hockey team (Go Knights Go!), and listening to country music. She can be contacted by email or found on Facebook.
Keep up with Samantha Lind and subscribe to her newsletter: http://bit.ly/FDSLNL
To learn more about Samantha Lind & her books, visit here!
Connect with Samantha Lind:
Hosted By: