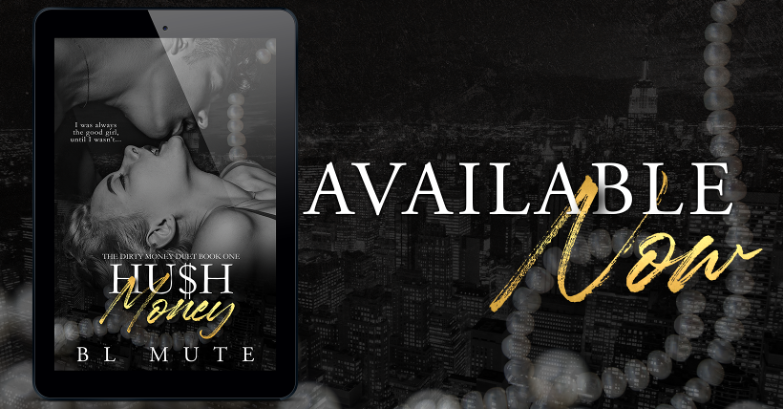 🖤💰 𝑯𝑶𝑻 𝑵𝑬𝑾 𝑹𝑬𝑳𝑬𝑨𝑺𝑬 💰🖤
𝐇𝐮$𝐡 𝐌𝐨𝐧𝐞𝐲 𝐟𝐫𝐨𝐦 𝐁𝐋 𝐌𝐮𝐭𝐞 𝐢𝐬 𝐇𝐄𝐑𝐄! 𝐘𝐨𝐮 𝐝𝐨𝐧'𝐭 𝐰𝐚𝐧𝐭 𝐭𝐨 𝐦𝐢𝐬𝐬 𝐭𝐡𝐢𝐬 𝐟𝐨𝐫𝐛𝐢𝐝𝐝𝐞𝐧, 𝐝𝐚𝐫𝐤, 𝐛𝐮𝐥𝐥𝐲 𝐫𝐨𝐦𝐚𝐧𝐜𝐞!
𝐎𝐧𝐞 𝐜𝐥𝐢𝐜𝐤 𝐭𝐨𝐝𝐚𝐲!
BLURB
𝗜 𝘄𝗮𝘀 𝗮𝗹𝘄𝗮𝘆𝘀 𝘁𝗵𝗲 𝗴𝗼𝗼𝗱 𝗴𝗶𝗿𝗹, 𝘂𝗻𝘁𝗶𝗹 𝗜 𝘄𝗮𝘀𝗻'𝘁…
Seducing a man for the sole purpose of blackmailing him never crossed my mind. Until it was my only option. I thought it would save my family, and all my father worked for. Instead, I found myself running from Bexley Falls to escape what I did.
Broke and alone, I had no choice but to return to my life as a heiress and face my mistake.
Only Malcolm McLane isn't the forgiving type.
He's been gathering information on me and launches into a game of cat and mouse that could destroy us both. At first, I thought I could handle him. Now, I find my control slipping in a battle that could swallow me whole. My only way out is with the help of his son, Carter.
I shouldn't be attracted to Carter.
He's forbidden.
Dangerous.
Yet as he helps me plot my escape, I feel an undeniable magnetism drawing me to him.
𝗜𝘁'𝘀 𝗮 𝗴𝗮𝗺𝗲 𝗼𝗳 𝗲𝗺𝗼𝘁𝗶𝗼𝗻𝗮𝗹 𝘄𝗮𝗿𝗳𝗮𝗿𝗲, 𝗮𝗻𝗱 𝗜'𝗺 𝗻𝗼𝘁 𝘀𝘂𝗿𝗲 𝘁𝗵𝗮𝘁 𝗲𝗶𝘁𝗵𝗲𝗿 𝗼𝗳 𝘂𝘀 𝘄𝗶𝗹𝗹 𝗺𝗮𝗸𝗲 𝗶𝘁 𝗼𝘂𝘁 𝗮𝗹𝗶𝘃𝗲.
Add to your Goodreads TBR➜ http://bit.ly/HM_GR
𝐏𝐔𝐑𝐂𝐇𝐀𝐒𝐄 𝐋𝐈𝐍𝐊
Amazon Universal: https://books2read.com/HushMoney
Preorder Blood Money: A Captive Romance (The Dirty Money Duet Book 2), releasing November 16th!
https://books2read.com/u/mZrLg2
GIVEAWAY
To celebrate the release of Hu$h Money, BL Mute has an amazing giveaway for you!
Enter here: https://kingsumo.com/g/el2rz1/huh-money-giveaway
Sunny Shelly's Review: 4 Stars
Wow, this book is all kinds of messed up! The triangle between Lydia, Malcolm, and Carter was not what I was expecting. Nothing about this book was what I was expecting! Go into this book blind, because the twists and turns are worth not knowing what is ahead. Lydia's story is gritty and dark, and this story has some disturbing situations and a possible trigger. But the journey that Lydia goes on had me quickly turning the page to see what comes next.
I absolutely loathed Malcolm — which I'm sure was the author's intention — and adored the relationship that Lydia and her childhood friend, Carter, rekindled. Their friendship was rocky at the start, but when they realize how much they had in common, they begin to rely on each other in the best of ways. The only way for either of them to escape the situation they are in is to work together against their shared enemy.
This book is tagged as a duet, but I felt that Carter and Lydia's story was complete. The epilogue features Lydia's best friend, Carmen, and leaves a cliffhanger for book 2, but I assume that story will focus primarily on her.
I received an advanced copy and voluntarily left a review.
ABOUT THE AUTHOR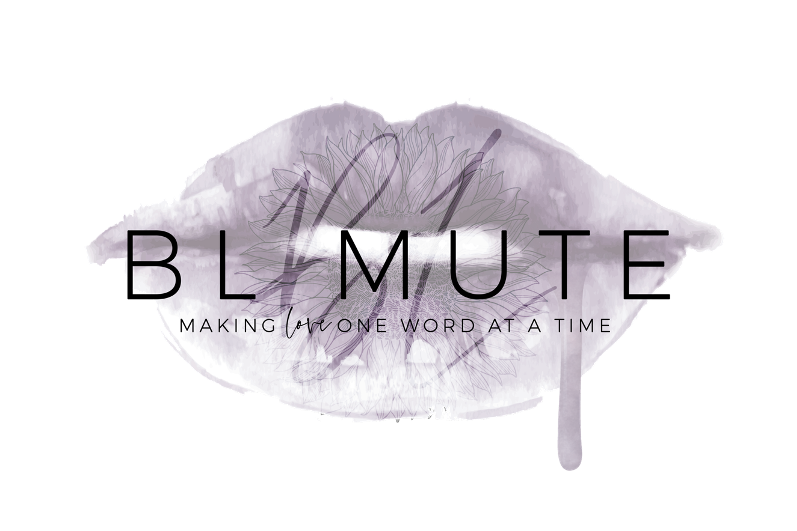 BL lives in north Texas with her husband and three children. She enjoys writing different sub genres of romance, and building flawed and broken characters. You can most likely find her mommy-ing, watching her husband cook (because she is a horrible chef), getting tattoos, or walking into the pole you've told her to watch out for. She loves interacting with her readers and other authors in the community. Friends and family classify her as fierce, loyal and ditsy at times.
AUTHOR LINKS
Instagram | Facebook | Facebook Reader Group | Website | Newsletter | Twitter | BookBub | Goodreads | TikTok