💕🖤 ℍ𝕠𝕥 ℂ𝕠𝕧𝕖𝕣 ℝ𝕖𝕧𝕖𝕒𝕝 🖤💕
𝗣𝗿𝗲𝘁𝘁𝘆 𝗕𝗼𝘆 𝗗 𝗯𝘆 𝗥𝗮𝗰𝗵𝗲𝗹 𝗝𝗼𝗻𝗮𝘀 & 𝗡𝗶𝗸𝗸𝗶 𝗧𝗵𝗼𝗿𝗻𝗲 𝗶𝘀 𝗰𝗼𝗺𝗶𝗻𝗴 𝗝𝘂𝗹𝘆 𝟵𝘁𝗵! 𝗗𝗼𝗻'𝘁 𝗺𝗶𝘀𝘀 𝘁𝗵𝗶𝘀 𝘀𝘁𝗲𝗮𝗺𝘆 𝗯𝗲𝘀𝘁 𝗳𝗿𝗶𝗲𝗻𝗱𝘀-𝘁𝗼 𝗿𝗼𝗼𝗺𝗺𝗮𝘁𝗲𝘀-𝘁𝗼 𝗹𝗼𝘃𝗲𝗿𝘀 𝗿𝗼𝗺𝗮𝗻𝗰𝗲!
#𝗣𝗿𝗲-𝗼𝗿𝗱𝗲𝗿 𝘁𝗼𝗱𝗮𝘆!
BLURB
Dane Golden—Best friend. Temptation in football cleats. Roommate?
I'm screwed.
His followers don't call him Pretty Boy D for nothing. The guy is, literally, God's gift to women. I should know. I've watched chicks throw themselves at him since puberty.
Sharing his loft should be simple. Easy. But shortly after I settle in, we realize being "just friends" was so much easier when we weren't sleeping under the same roof.
Seven years of thinking we had this down to a science goes out the window the night Dane sees my "Never Have I Ever" list. Now, he's on a mission to help me cross off the top four items. Some of which aren't quite as innocent as he'd expect.
What he's proposing will break the rules we agreed to when I first came to stay here. He wants me to give in, to let my guard down and face my feelings for once. At least, that's what that wicked look in his eyes and the mounting heat between us suggests.
This isn't how I imagined being roommates would go. But a girl can only stare temptation in its green eyes for so long and not weaken.
My best friend wants to have his way with me and, right or wrong… I think I might let him.
***
Pretty Boy D is a full-length standalone novel. This book can absolutely be read on its own, but when you're done, it's recommended that you check out more from the Golden triplets and Joss in the complete enemies-to-lovers trilogy, KINGS OF CYPRESS PREP.
Do you enjoy the frustratingly hot push and pull of a good friends-to-lovers or roommates-to-lovers romance? Then you'll love getting to know Dane and Joss. Due to adult themes and sexual situations, this one's only for the 18+ crowd. Expect an HEA and no trigger warnings needed.
Add to Goodreads ➜ http://bit.ly/PBD-GR
PRE-ORDER LINK
Universal: https://books2read.com/u/bwoR6P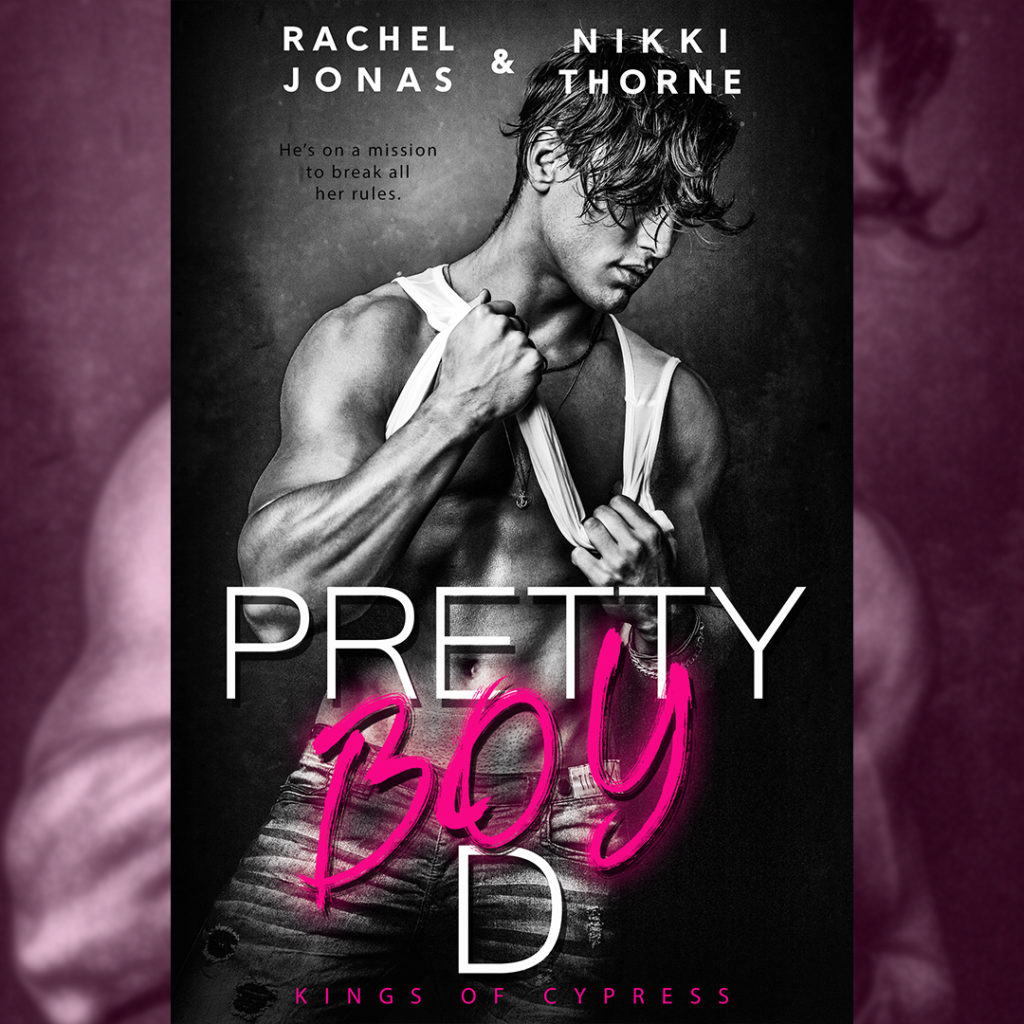 GIVEAWAY
To celebrate Pretty Boy D's cover reveal, Rachel Jonas and Nikki Thorne have a $20 Amazon gift card and paperback up for grabs. Head to Facebook and check the pinned post to enter:
https://www.facebook.com/authorracheljonas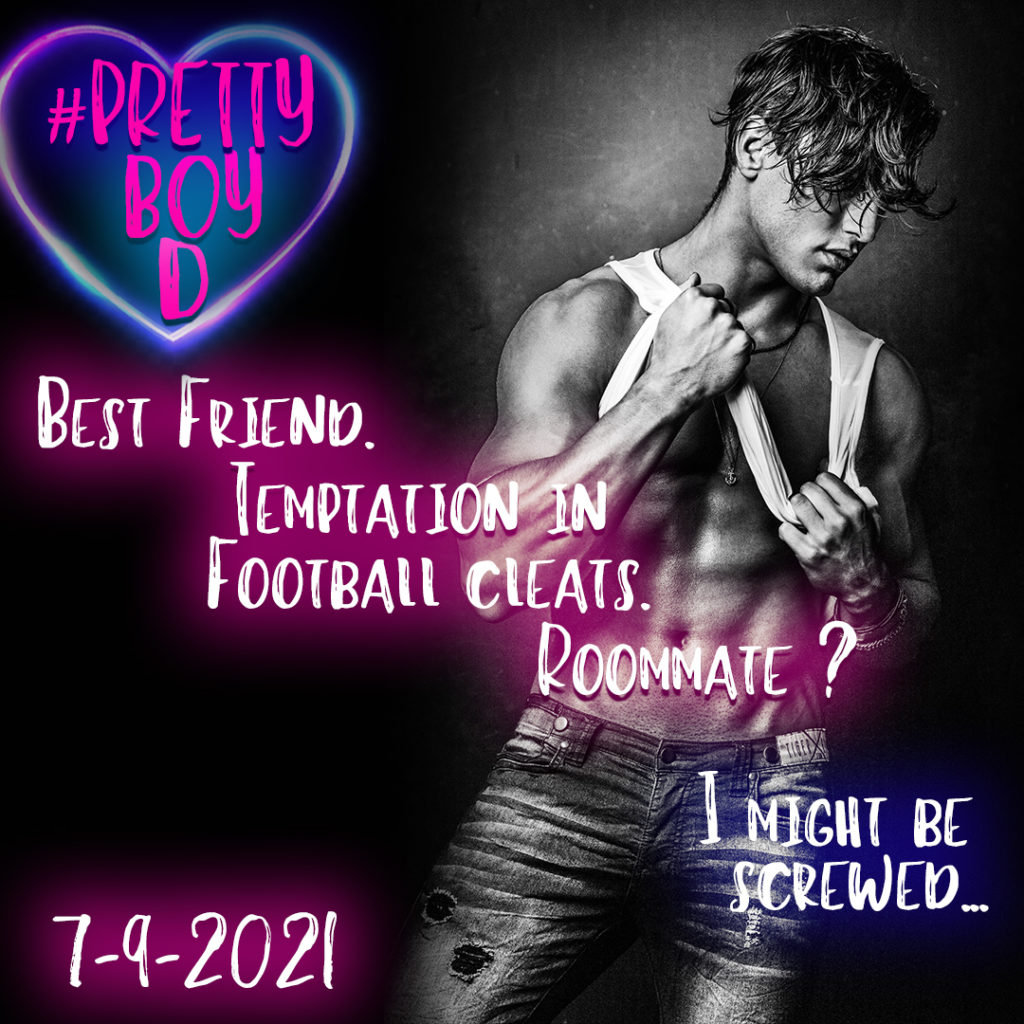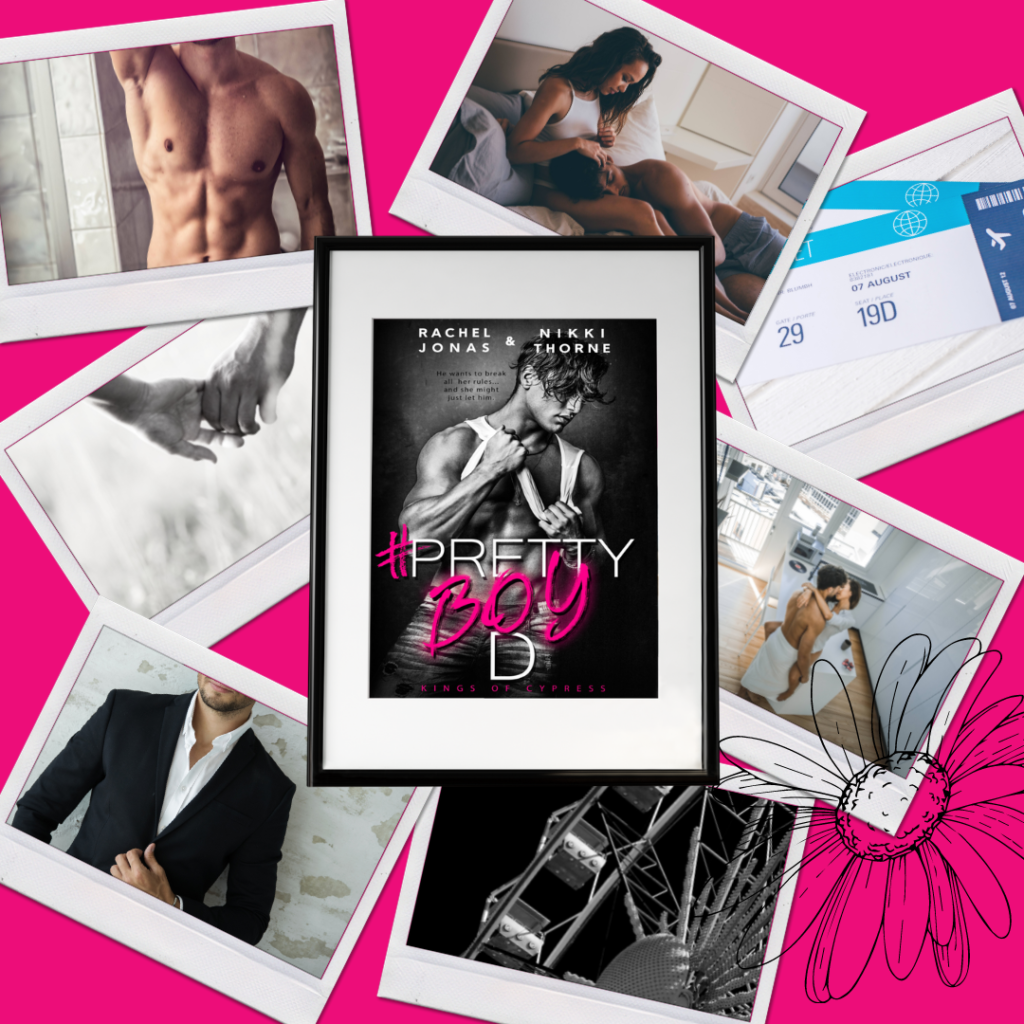 Sunny Shelly's Review: 3.5 Stars
Pretty Boy D was… pretty good, but I guess I was expecting more from Dane and Joss crossing over from friends to more after getting to know them in the first Golden Boys books. What occurs between them is perfectly fine friends-to-lovers trope, but they were kinda lacking that *oomph* that I got from Blue and West in the first books of this series.

There were some miscommunications between Dane and Joss that had me shaking my head. They were best friends for so long first, and then she jumped to a conclusion about him being with other girls and didn't confront him? I didn't buy it.

Overall, this was an enjoyable read, but I just felt it didn't pack the same punch as West's books did. Maybe I expected too much? It's not necessary to have read the previous books in this connected series to enjoy Pretty Boy D, but check them out anyway!

I received an advanced copy and voluntarily left a review.
AUTHOR LINKS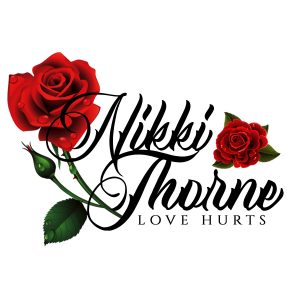 Facebook | Reader Group | Instagram | Twitter | Mailing List | Goodreads | Amazon | BookBub | Pinterest | TikTok