🖤🖤 𝐇𝐎𝐓 𝐍𝐄𝐖 𝐑𝐄𝐋𝐄𝐀𝐒𝐄 🖤🖤
Romantically Perfect (Perfectly Imperfect Love Series Book 3) is LIVE!
#1-Click today!
Romantically Perfect (Perfectly Imperfect Love Series Book 3)
Mr. Perfect isn't always found in the pages of a romance novel. Sometimes, he's standing right in front of you.
Diana Moore is a fan of love, but love isn't a fan of hers. After a string of failed relationships, she's decided to focus her time on finding new passions.
According to Garrett Henley, love is for suckers, and Diana's heart-on-the-sleeve attitude has put her firmly in the friend zone.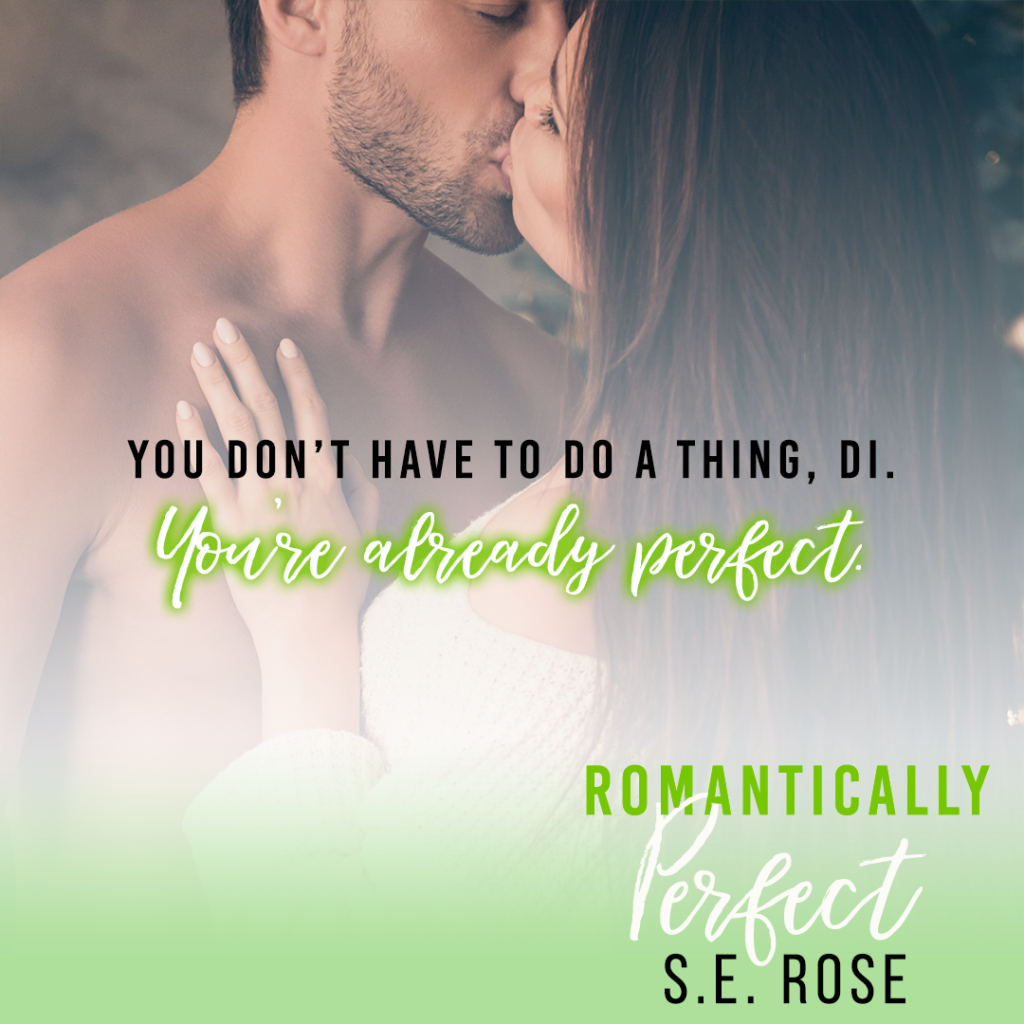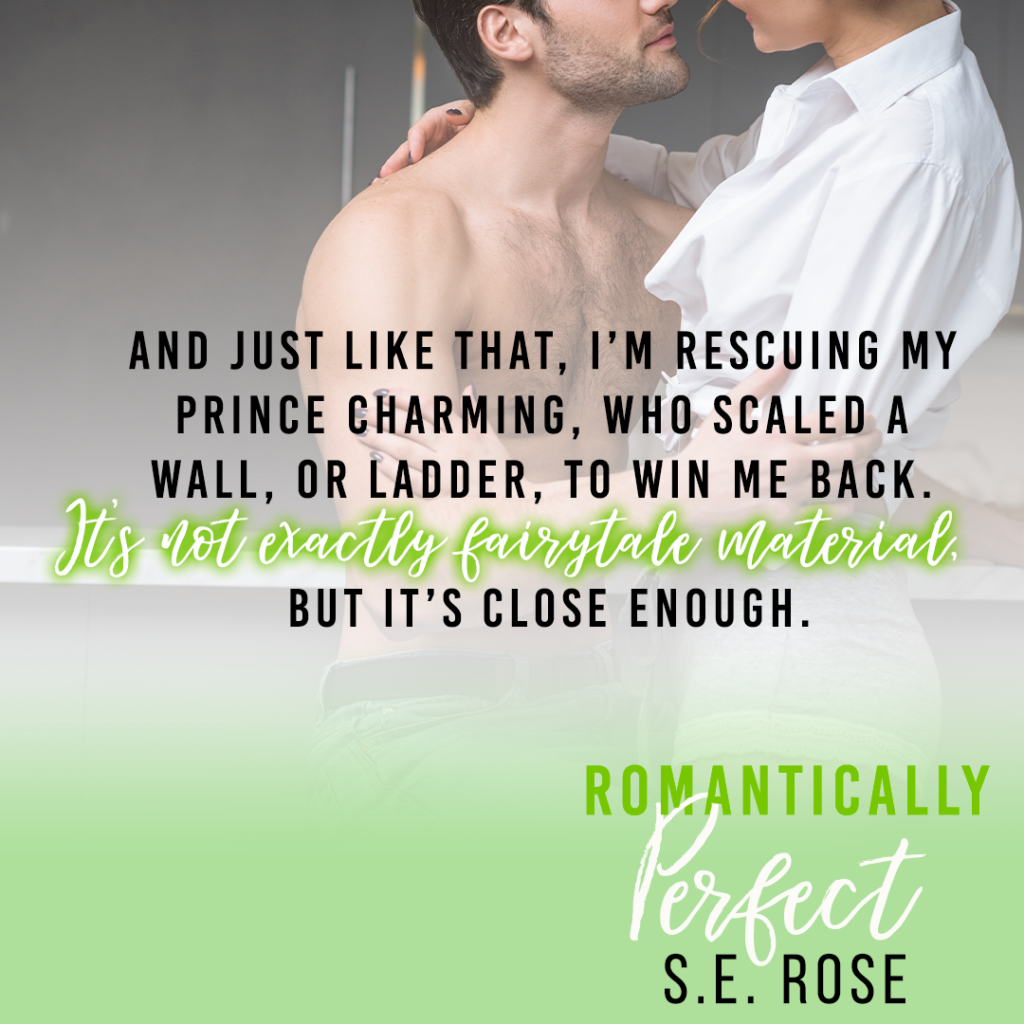 When Garrett volunteers to help her find a new hobby, will the relationship denier and the romance fanatic find true love may be looking them right in the eye?
PURCHASE LINKS
https://www.amazon.com/gp/product/B08MZ87BMV?ref_=dbs_m_mng_rwt_calw_tkin_2&storeType=ebooks
Sunny Shelly's Review: 4 Stars
Romantically Perfect is a sweet friends-to-lovers story. Diana is a hopeless romantic who has given up on love after a string of bad relationships, while Garrett is a casual dater who believes that true love doesn't exist. So when he agrees to help Diana find a new hobby, all the time they start spending together begins to feel a lot like a relationship. And before Garrett knows what hit him, he's head over heels for his pretty colleague.
This is a sweet and charming romance about two people who discover that what they have been looking for has been right in front of them. This is the third book in a series, but it reads like a standalone. There is a great group of secondary characters in this story, and I loved Diana's kinda quirky family.
I received an advanced copy and voluntarily left a review.
Excerpt:
I lean my head back against a pool pillow and let the powerful jets do their job.
"So, who's the latest victim?" Lanie asks.
I'd roll my eyes, but they are already closed. "I think I'm going to take a break from dating."
"What?!" Lanie says way too loudly and the whole party quiets down.
"What's wrong?" Kent yells from the pool.
"There's something very wrong with Di. She just said she's taking a dating break. I think we need a family intervention right now."
Before I can even open my eyes, the oversized hot tub is filled with splashing and I groan and sink lower into the water, only my leg touches another leg and I jump back, opening my eyes to find the entire party has moved here.
"What?" I ask them, looking around at all the faces of my siblings and their significant others.
"You can't be serious," Kent states. "You are our crew love guru. Should we sign you up for like a dating app or something?"
"Yeah, here, hand me your phone and I'll find you a good one," C-Dog volunteers.
"First off, I don't have my phone on me because we are in the water. Second, I'm allowed to not date. It's not like I always have a boyfriend."
Everyone stares at me deadpan. "OK, but I don't rush out for the next one once a relationship ends."
The blinking eyes staring back at me make me groan again.
"Di. We depend on you to be…well, you," Kylie explains.
"Yeah, like our constant Juliet," C-Dog points out while making an air heart with his fingers.
"We could all set you up on dates!" Kylie says excitedly.
"No way," I retort. I've had several blind dates and they have all been epic disasters.
"Spoilsport," she mutters.
"We could send in an application for a reality TV series," Brix says with a wink.
I sigh. "Can't I just not date?"
Lanie clears her throat. "Just promise us you aren't giving up on love, and we'll back off."
"Fine," I say way too loudly and throw my hands up in the air, "I'm not giving up on love. Happy?"
They all look at each other and back at me, nodding and murmuring "OK."
"I love you all, but you drive me crazy," I mutter as I pull myself out of the hot tub.
"Hey, don't leave," Kent pleads as I pick up my sundress.
"I'm not going to stay here and get the tenth degree over the fact that I don't currently have a boyfriend," I huff.
"Di-pie, don't be pissed. We wuv you!" Clark says in his best little-boy voice because he knows I'm a sucker for him even though he's one giant-ass baby now.
"I'm not pissed, I'm just annoyed." I pull the sundress over my head. I sigh. "I promise only to be annoyed tonight."
"Fair enough," Kent says. "You good to drive home?"
I nod. Normally, I'd stay later, but tonight, I'm just not feeling it.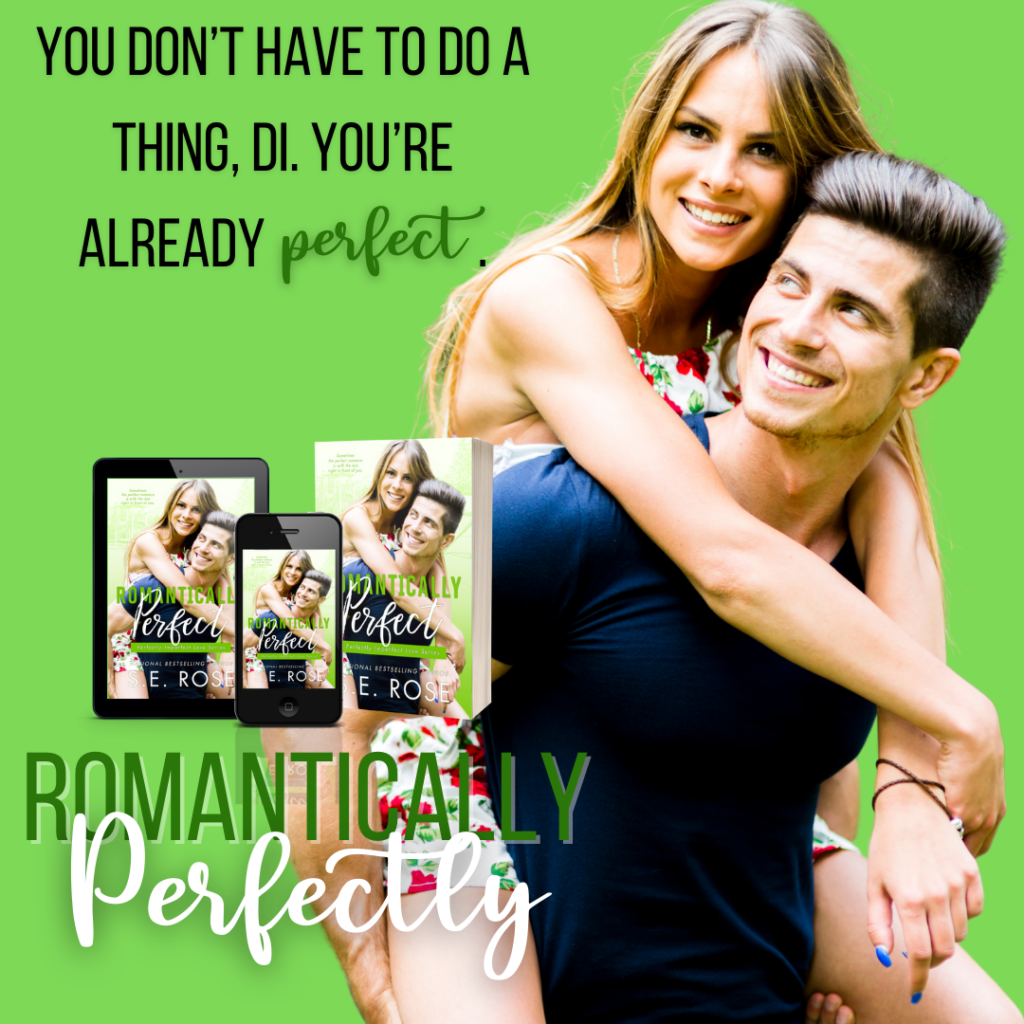 Video Trailer: https://www.youtube.com/watch?v=YGXFTQ8hYic&feature=emb_logo
ABOUT S.E. Rose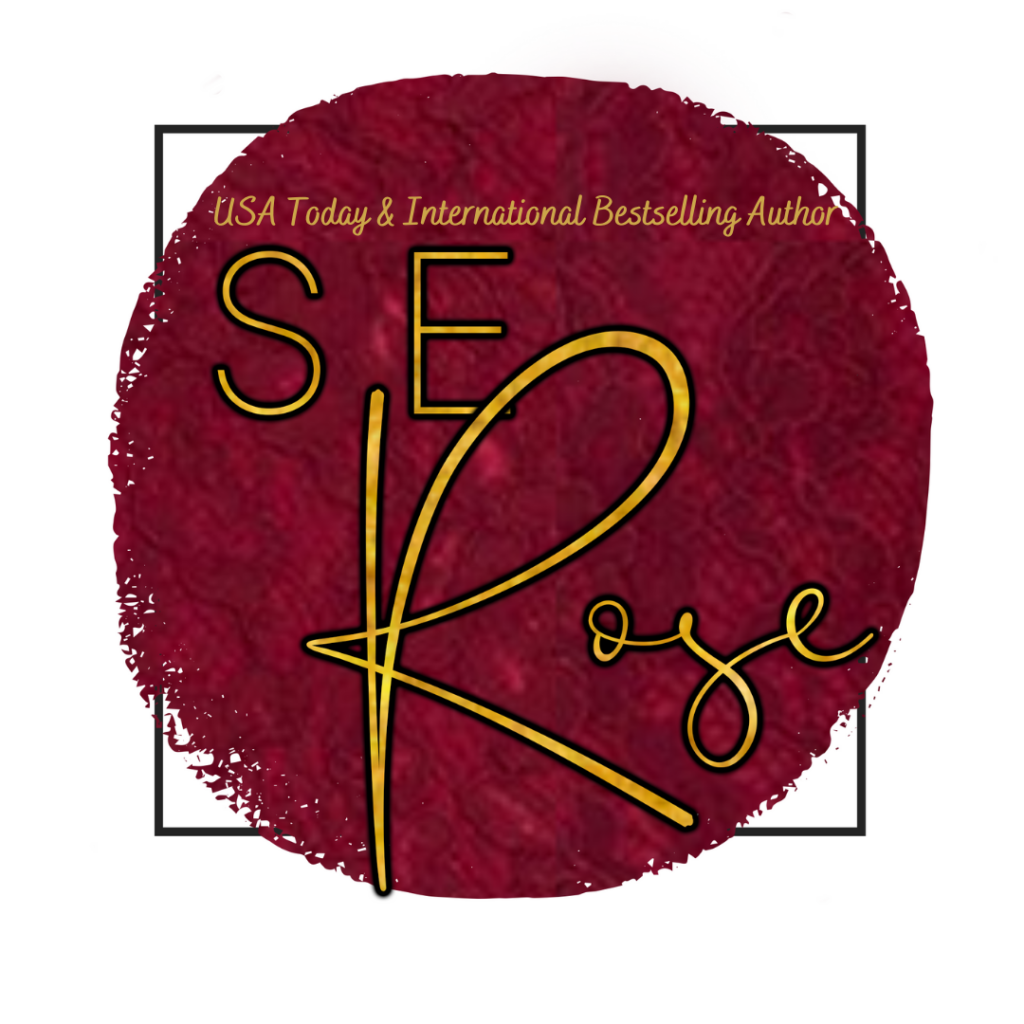 S.E.Rose is USA Today & International Bestselling romance author, S.E. Rose lives near Washington D.C. with her family. When she's not wrangling her cats or keeping up with her kids, she's plotting her next story.
She loves all things wine, coffee, and cats. In her non-existent free time, she enjoys traveling, going to concerts, binging on her favorite shows, and reading, especially if it's a good mystery or comedy.
AUTHOR LINKS
Website: https://www.seroseauthor.com
Newsletter: http://bit.ly/serosenewsletter
Facebook Page: https://bit.ly/SERoseFB
Facebook Group: http://bit.ly/SERoseFBGroup
Twitter: https://bit.ly/SERoseTwitter
Instagram: https://bit.ly/SERoseIG
Amazon: https://bit.ly/seroseAmazon
Bookbub: https://bit.ly/seroseBB
Goodreads: https://bit.ly/SERoseGR
Youtube: https://bit.ly/seroseyoutube